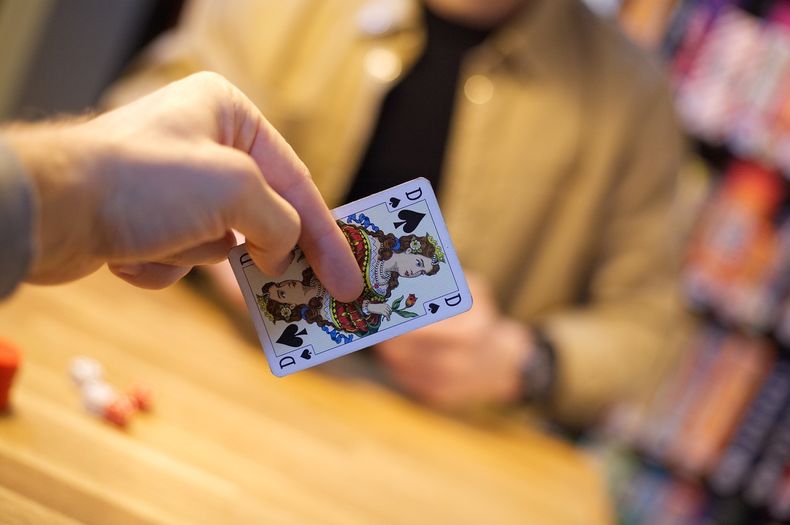 Technological advancements have rendered one-armed bandits practically obsolete. Although there are still a number of slot machines that pay homage to the old-school machines that started it all, even those have been given some modern twists. In fact, most slot machines being offered today, whether at land-based or online casinos, look and feel more like interactive video games, with their HD graphics, video clips, upbeat soundtrack, and interactive components.
Technology has changed not only the games themselves, but also how and where people engage in gambling activities. More and more people are now being introduced to gambling activities via games on social media sites like Facebook. It really isn't surprising for social media platforms to form close links with the world of gambling, considering how big these two industries have become. And their fusion has sparked a phenomenon known as Social Casino Games.
What are social casino games?
Simply put, social casino games are free-to-play games found on social networking sites, with elements that resemble gambling games. Among the most popular examples of social casino games are Doubledown Casino, myVegas Slots, Slotomania, and Zynga Poker.
There are several features that differentiate social casino games from actual gambling games. First, social casino games do not require you to shell out any amount in order to play. Rather, you wager virtual credits. Second, social casino games are either hosted on or interact with social networking sites, whereas gambling games have their own platforms. Third, unlike gambling games, the outcomes of social casino games are not always based on random odds. They are based on algorithms designed to enhance your satisfaction and increase engagement.
The most popular form of social casino games are those that simulate slot games, poker, and other casino table games. Despite having distinct differences, though, social casino games also have a number of similarities to gambling games. For example, social casino slots look, feel, and sound just like the ones you play using real money. This makes it a bit difficult for the uninitiated to differentiate one from the other.
Social casino gamers have reported that it can, indeed, be difficult even for them to distinguish when they are playing social casino games from when they are playing for real money. And though social casino games can be found on several social networking sites, the majority of the market is held by Facebook, which has a share of over 60% of an industry that is said to now be worth €3 billion.
Who are social casino gamers?<
There are currently over 170 million active social casino gamers all over the world, with millions of individuals playing at the same time on any given day. This means that there are more people who play social casino games at any given time than there are people who engage in online gambling. In fact, social casino gamers outnumber online gamblers 4:1.
What may come as a surprise to many people is that the average social casino gamer is not the 20-something who spends most of the day on social media. Rather, it is the 40-year-old middle-class woman. Note as well that women make up more than two-thirds of social casino gamers.
Of course, this doesn't mean social casino gaming isn't popular among other demographics. In fact, this type of games has become a popular form of entertainment across demographics, including young adults and even adolescents. This isn't surprising at all, since almost everyone can connect to the Internet today and log on to social media sites. And, of course, it helps that the games are free to play.
The growing popularity of social casino games is also attributed to its social aspect, which makes it more appealing to players who can connect to family members and friends from all over the world while playing. This makes the gaming experience more exciting and competitive. This feeling of being part of an online community, plus the convenience of play, are the biggest reasons for the popularity of social casino games.
Many of the social casinos currently in existence offer players the opportunity to see their name on a leaderboard. This affords the player a bit of prestige and the admiration of family and friends playing the same games. Of course, there are also special prizes to be won by the best players. Traditional gaming elements have also been re-introduced in social casinos. Players often play through levels to unlock various aspects of the game, which gives them an extra sense of achievement. Most social games even allow players to share rewards among their friends.
Where and why social casino games are played
Social casino games can be played wherever you have access to the Internet. You can log on to social networking sites on your desktop or laptop computer, or your tablet or smartphone. This means you can play these games whether you're chilling in the comfort of your home or killing time while on the go.
A majority of social casino gamers report that they play these games exclusively on their mobile devices, but about 40% admit to playing on both desktop and mobile platforms. For most players, social casino games are a secondary activity. About 63% of those who play these games say they do it while watching television, while only 27% say they often log on to focus solely on social casino games.
The reasons why people choose to play social casino games are most likely similar to the reason they engage in gambling activities. Some people play for fun and entertainment, some play to pass the time, some to relax and unwind, others play to relieve boredom, and still others play to distract themselves from negative emotions. There is, however, a portion of gamers who play social casino games mainly to practice their "skills" before they start playing actual money-wagering games. In other words, they use social casinos as training ground for real money gambling.
A gateway to gambling?
The last reason mentioned for why people play social casino games has gotten gambling regulators, researchers, and policy makers seriously considering the possibility of social casino games serving as a gateway to real money gambling. Existing evidence certainly suggests that this is the case.
It was in 2013 when the first links between social casino gaming and real money gambling was reported by researchers who found that more than half of gamblers currently seeking treatment reported social casino games being their first foray into the world of gamlbing. Since then, there have been a handful of studies that support the influence of social casino games on gambling.
In Canada, research has found that 62% of online gamblers started out playing social casino games before they played their very first online gambling game. Research in Australia has also found that social casino gamers are a lot more likely to engage in gambling activities; they are also more likely to suffer from gambling problems.
Furthermore, 55% of social casino gamers claim that these games encouraged them to try real money gambling, and 17% of gamblers said their gambling activities increased when they started playing social casino games. The opposite is also true, though. Studies have shown that gamblers are more likely to play social casino games. In fact, about half of social casino players say they regularly play at land-based casinos as well.
Considering all these, policy makers and regulators are now thinking social casino games may not be the harmless activity most people think it is, and they may have significant consequences for some people. Now they're trying to understand how or why some people who play social casino games eventually migrate to playing real money gambling games. These are the potential reasons they have identified:
1. The merging of social casino games and gambling platforms
As soon as gambling operators realised how big the number of social casino gamers had become, they also realised how profitable a partnership with the emerging industry was going to be. Because of this, gambling operators have started purchasing, merging, and partnering with social casino operators. After all, the estimated 200 million social casino gamers represent a huge pool of potential customers for them.
2. The normalization of gambling
Gambling-related advertisements are probably the most frequently-shown advertisements on social networking sites, and these ads make gambling seem like such a glamorous and fun activity; none of them ever mention the potential risks associated with gambling. Therefore, if you are a social casino gamer, or even just a casual social media user, you might develop a perception of gambling being a perfectly normal and completely harmless form of entertainment.
3. Misperceptions About Odds
Social casino games are generally designed to enhance player experience. In most cases, this means the player usually wins more times than he/she loses. The problem with this setup is that it makes people think that if they play had only played real money gambling games, they would already have won a significant amount of money. This is a horrible misperception of betting odds that could very well get someone started on the road towards problem gambling.
The Bright Side
Social casino games may, indeed, be a gateway to gambling, but that does not mean there is no bright side to it. Just like smokers now use e-cigarettes and vaporizers to reduce or quit smoking, and in the same way a chronic drinker gradually switches to non-alcoholic drinks, social casino games could very easily serve as a substitute to actual gambling because it certainly looks and feels like real money gambling.
There is actually 10% of gamblers who report that playing social casino games has led to a decrease in their gambling activity. Further research suggests that social casino games can either help or harm you, depending on the motivation that drove you to start playing. Therefore, if you are a problem gambler looking for a way to reduce and eventually eliminate your gambling addiction, social casinos just might be the perfect way to start working towards that goal.
What The Future Holds
Despite the apprehension expressed by regulators and policy makers about social casino gaming potentially leading to problem gambling, it's actually difficult to assess the real influence of social casino gaming on gambling. There is a lack of longitudinal studies, as most studies that have so far been conducted relied mostly on self-report data, which just might lack accuracy.
Furthermore, it isn't really clear what happens when a social casino player migrates to real money gambling. No one knows for sure if they even continue gambling, much less if they progress towards problem gambling. More research is therefore needed for us to gain a better understanding of who are at the greatest risk of developing a gambling problem as a result of social casino gaming, and for whom these games may be helpful in terms of overcoming gambling addiction.
Industry stakeholders are also expecting live casinos to become part of the explosion of social casinos. These are online casinos where players can play together in virtual gaming halls. Many live casino rooms have live dealers and allow players to interact with the dealer as if they were in a brick-and-mortar casino. The fusion of social casinos with live casinos is one development people are looking forward to.
The growing popularity of virtual reality headsets is also expected to shape the course of social casino gaming, as players are likely to want to interact in fully-customizable gaming environments where they can have face-to-face encounters with other players. Big names are also seen to become attracted to social gaming as the market grows. This is predicted to bring even more growth to the market.
Tangelo Games CEO Vicenç Marti said in a recent interview that social casinos were the future of electronic gaming. The industry has faced some significant issues like payment systems and regional legislation, but it has remained resilient due largely to the way it embraces fresh revenue streams and technological innovations. We could soon see new initiatives as well as closer alignment with regulators, which could help shape the future of this global business.