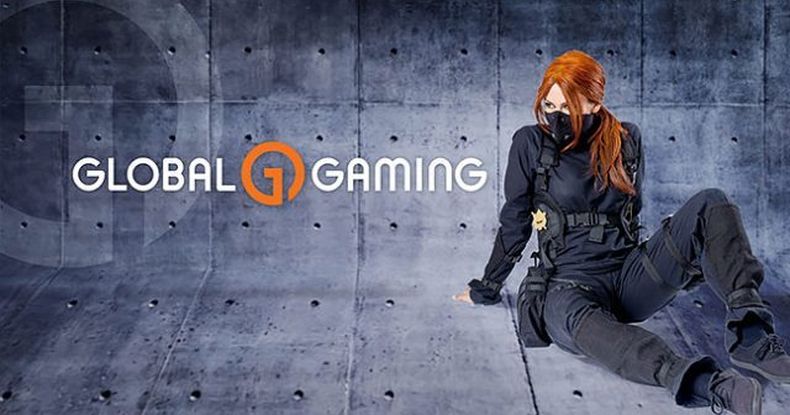 Swedish gambling group Global Gaming recently announced that they have transferred their Ninjacasino.se domain to Viral Interactive Ltd., a subsidiary of Finnplay, a gaming technology provider that entered into a partnership with Global Gaming just this July.
Viral Interactive is licensed by the Swedish Gambling Authority to provide online gambling services on Swedish territory. The decision of Global Gaming to transfer their Ninjacasino.se domain to Finnplay's subsidiary came after they lost their Swedish license in June. Global Gaming subsidiary SafeEnt was operating Ninjacasino.se when the Swedish Gambling Authority revoked Global's license because of deficiencies found in anti-money laundering and know-your-customer procedures.
Specifically, the regulator pointed out 'serious deficiencies' in the subsidiary's business practices. They particularly pointed to the company failings that have to do with deposit limits, marketing, and money-laundering measures. Before their license was revoked, SafeEnt was running not only Ninja Casino, but also the SpelLandet online gaming brand.
In a press release posted on their official website, Global Gaming announced that Viral Interactive has already filed an application to add Ninjacasino.se to the list of domains covered by their license. If the Swedish Gambling Authority grants Viral's request, it will then be "fully responsible for the operation and compliance" of Ninjacasino.se.
As part of the partnership agreement signed by Global Gaming and Finnplay, Viral Interactive launched NanoCasino.com in Sweden in early August. Global Gaming will serve as a marketing partner for Viral Interactive. They said they will continue "to provide support in terms of resources and expertise in marketing, customer experience, and branding for both NanoCasino.com and Ninjacasino.se."
With the transfer of Ninjacasino.se to Viral Interactive, the Ninja Casino brand will finally be seen on the Swedish gambling market again. When Global Gaming's Swedish license was revoked, they turned to several courts, trying to get the Swedish Gambling Authority's decision overturned and asking to be allowed to resume their operations while the decision to revoke their license was being reviewed. Three separate courts, however, took the gambling watchdog's side. They said the Gambling Authority was right in revoking Global's license.
Speaking about the transfer of the Ninja Casino site to Viral, Global Gaming CEO Tobias Fagerlund said they were aware of "Ninja Casino's enormous value in the Swedish market and it should come as no surprise that we do not want to let its potential go to waste." He also added that he believes the operation is now in safe hands "with Viral Interactive and Finnplay's provenly safe and responsible platform, which also places a great deal of emphasis on entertainment and the pleasure of gaming."
Global Gaming recognises the revocation of their license as a huge blow to their profitability, considering that Sweden was their biggest market. They posted a revenue of SEK294.3 million in the first half of 2019, which is a far cry from the SEK426.4 million they posted in the first half of 2018. They also posted an operating loss of SEK54.5 million, a great contrast to the operating profit they posted of SEK70.3 million in the same six-month period the previous year.